TABORDA, Luís da Cunha*
TABORDA, João Raposo da Cunha*
TAVARES, António Assunção*
TAVARES, Arlindo *
TEIXEIRA, ALBERTINO DIAS
​TEIXEIRA, EDWARD S.
TELES, MARIA ARMANDA GONÇALVES
TERRUTA, Adélia Correia
TOMÁS, Fernanda Paiva
TORRES, FLAUSINO


---

JOÃO RAPOSO DA CUNHA TABORDA



---
---
ANTÓNIO ASSUNÇÃO TAVARES


---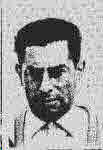 ALBERTINO DIAS TEIXEIRA
(Alverca do Ribatejo, 2/2/1925 – 2011)

Operário, membro do PCP desde 1952. Preso entre 1958 e 1963 em Caxias e em Peniche. Depois do 25 de Abril, foi um dos fundadores do Centro de Trabalho de Arcena, de cujo núcleo local do Bom Sucesso pertencia, e foi Presidente da Casa do Povo local.
​
FONTES:
Avante!, 27 de Janeiro de 2011.
ANTT - PT/TT/PIDE/E/010/116/23167PIDE, Serviços Centrais, Registo Geral de Presos, liv. 116, registo n.º 23167
---
---

​
EDWARD S. TEIXEIRA( - Boston, 24/8/2004)
1972 - Candidato a State representative Ward 14 (Dorchester-Mattapan); recebe o apoio de Angela Davis (
NYT
, 31/10/1972)
​Ver
EDWARD S. TEIXEIRA vs. BOARD OF ELECTION COMMISSIONERS OF BOSTON & another.362 Mass. 526September 14, 1972 - September 22, 1972
Suffolk County
27/10/1966
Leftist Bookstore Is Smoke-Bombed; Harvard SDS Takes Up Collection Harvard Crimson
, W. BRUCE SPRINGER, October 28, 1966
1A red smoke bomb was tossed through the front door of the new Frederick Douglass Bookstore at 49 Mass Ave. in Boston between 2 and 2:30 a.m. yesterday.
The bookstore, which was picketed at its opening last Saturday by a veterans group, is run by an admitted Communist, Edward S. Teixeira.
The smoke bomb, about the size of a beer can, left a faint pink frosting on 50 to 75 per cent of the books in the store. The only other damage was two large broken windows--$85.
Harvard SDS took up a collection for Teixeira last night and urged its membership to patronize the store.
The bookstore specializes in Negro history, which is why it carries the name of the Negro abolitionist. But Teixeira says it also caters to political activists, and he pointed out his extensive selection of Marx.
After the picketing Saturday, Teixeira requested police protection because he feared violence. The demonstrators were members of the American Veterans Committee, Boston Local #1. They did not protest Teixeira's communism per so, but objected to the association of Frederick Douglass--"a genuine American here"--with a communist bookstore.
24/6/2004 - Morte
Reproduz-se um artigo necrológico
"Lifelong Communist was proud of his ties to Whaling City "
,
The Standard-Times
, 26/8/2004, sobre o comunista americano Edward S. Teixeira, oriundo de Cabo Verde e que viveu a sua juventude na comunidade emigrante lusofona de New Bedford.
​
A necrologia do
Boston Globe
está
aqui
.
Lembrando um comunista americano de origem lusófona
Fontes:Voices of Extremism, 1948-1979 | Special Collections & Rare Books Room at Illinois State University
Sub-Series 3: Edward S. Teixeira, d. 2004.
Biography: Edward S. Teixeira was the longtime organizer for the New England Communist Party. In 1972, he ran for the State House of Representatives in Ward 14 in Boston. At this time, the State Election Commission ruled that it was illegal to have the Communist Party on the ballot. Edward Teixeira successfully sued and was then able to place "Communist" beside his name on the ballot.
Item 1: Edward S. Teixeira interview, 14 April 1967.
May only be accessed from workstations in Milner Library. Edward S. Teixeira, a member of the Communist Party, discusses the activities of the party with an interviewer on the radio program Talk of the Town.
FOIA: CPUSA - Subversive Activities Control Board Records
---
EDWARD S. TEIXEIRA vs. BOARD OF ELECTION COMMISSIONERS OF BOSTON & another.362 Mass. 526September 14, 1972 - September 22, 1972Suffolk County

Present: TAURO, C.J., QUIRICO, BRAUCHER, & HENNESSEY, JJ.It was error for the board of election commissioners of a city to refuse to accept the nomination papers of a candidate for representative to the General Court seeking certification of signatures on the grounds the papers violated G. L. c. 53, Section 8, and c. 50, Section 1, although the word "Communist" appeared on a line calling for a statementPage 527of the candidate's "party or political principle," since such word was a statement of political principle, rather than an unlawful assertion of a political party. [529]BILL IN EQUITY filed in the Superior Court on July 14, 1972.The suit was heard by Goldberg, J.The case was submitted on briefs.John H. Henn for the plaintiff.Lawrence J. Ball, Assistant Corporation Counsel, for the Board of Election Commissioners of Boston.HENNESSEY, J. The plaintiff's bill sought declaratory and injunctive relief from a decision of the board of election commissioners of the city of Boston (the board) refusing to accept nomination papers submitted to it by the plaintiff in support of his candidacy for the office of representative to the General Court for the tenth Suffolk district. [Note 1] The board ruled that, because each of the plaintiff's papers contained the word "Communist," the General Laws, particularly G. L. c. 53, Section 8, and G. L. c. 50, Section 1, required the board to refuse to accept the papers. [Note 2] The case was heard by a judge of the Superior Court upon a statement of agreed facts. The parties have proceeded as though they have presented a case stated, and we have treated the matter accordingly. A decree was entered dismissing the bill, and the plaintiff appealed.Page 528The facts, as summarized from the statement of agreed facts are as follows. The plaintiff obtained nomination papers to enable his name to be placed on the ballot as a candidate for representative in the November, 1972, election. He believes that his nomination papers now contain substantially more than the requisite number of valid signatures. The plaintiff presented his nomination papers to the board for certification of signatures by it under G. L. c. 53, Section 7. After a hearing, the board notified the plaintiff by a letter dated June 28, 1972, that it would not accept his papers for certification. Certification by the board is a prerequisite to the filing of nomination papers with the Secretary under the provisions of G. L. c. 53, Section 7. See G. L. c. 51, Section 16A. The Secretary has agreed that if the board is ordered to accept the plaintiff's nomination papers for checking and certification and does certify them, the Secretary will accept them for filing (if promptly submitted) and issue a certificate acknowledging receipt.The board argues that it has a duty to make the initial determination as to whether nomination papers are in proper form, and that it must refuse to accept those papers if they are not in proper form. Statutory authority for this conclusion is far from clear and therefore we assume, but do not decide, that the board is correct. It further contends that the plaintiff's nomination papers here are not in proper form because (1) the plaintiff, who seeks to have his name placed upon the ballot by collecting signatures upon nomination papers, is therefore a candidate for election otherwise than by a political party, (2) in such a case G. L. c. 53, Section 8, provides that the applicant shall not use the name of any organization which has been adjudicated subversive under G. L. c. 264, Section 18, in his designation, (3)Page 529the Communist Party has been legislatively found to be a subversive organization under G. L. c. 264, Section 16A, (4) the plaintiff's nomination papers contained the word "Communist" upon a line which called for a statement of "party or political principle," and the papers must therefore be refused when offered for verification because they are in violation of G. L. c. 53, Section 8.We do not agree with the board's argument numbered (4) above, or its decision to refuse to accept the papers. We conclude that the word "Communist," as inserted in the plaintiff's nomination papers, is a statement of political principle, rather than an assertion of the plaintiff's political party. We reach this conclusion because the plaintiff is precluded by G. L. c. 53, Section 8, from designating a political party on the papers; because the Communist Party is expressly excluded from the definition of "political party" in G. L. c. 50, Section 1; and because, in completing printed forms which called for a designation either of party or political principle, the plaintiff significantly did not insert the words "Communist Party." The statute upon which the commissioners rely, G. L. c. 264, Section 16A, declares that the "Communist Party" is a subversive organization. There is no legislative determination related to persons favoring Communist principles. It follows that the board is in error in its argument that the plaintiff's nomination papers were, by use of the word Communist, in violation of the General Laws. Our examination of all of the relevant statutes confirms our holding. [Note 3]In view of our conclusion, we need not consider the plaintiff's further argument that G. L. c. 53, Section 8, excludes the listing on nomination papers only of organizationsPage 530adjudicated subversive under G. L. c. 264, Section 18, and does not proscribe the listing of the Communist Party, which has not been adjudicated subversive but has been declared subversive by the Legislature in G. L. c. 264, Section 16A. We also need not consider the plaintiff's arguments that the board has applied the statutes in an unconstitutional manner under the First Amendment and other provisions of the United States Constitution.The decree is reversed and a new decree shall be entered declaring that the board exceeded its authority in refusing to accept the plaintiff's nomination papers, and requiring that it accept the plaintiff's nomination papers, that it proceed to verify the signatures, and that it certify the papers to the Secretary if the signatures meet the requirements for certification. Since the parties may have need for further recourse to the Superior Court, and since time is of the essence in this matter which concerns the November, 1972, election, the decree shall also provide that the Superior Court shall retain jurisdiction of the case. In view of the stipulation by the Secretary that he will act pursuant to his statutory duties if the certified papers are promptly submitted to him, further directions to him in the decree are unnecessary.So ordered.FOOTNOTES[Note 1] The Secretary of the Commonwealth (Secretary) is also joined as a party defendant.[Note 2] General Laws c. 53, Section 8, as amended through St. 1971, c. 202, provides in material part as follows: "All certificates of nomination and nomination papers shall, in addition to the names of candidates, specify as to each, (1) his residence, with street and number, if any, (2) the office for which he is nominated, and (3), except as otherwise provided in this section and in city charters, the party, if any, which he represents, expressed in not more than three words . . . . If a candidate is nominated otherwise than by a political party the name of a political party shall not be used in his political designation nor shall the name of any organization which has been adjudicated subversive under section eighteen of chapter two hundred and sixty-four be used in his political designation."General Laws c. 50, Section 1, as amended by St. 1951, c. 805, Section 4, defines "political party" as follows: "`Political party' shall apply to a party which at the preceding biennial state election polled for governor at least three per cent of the entire vote cast in the commonwealth for that office . . . . A political party, as used in this section, shall not include any organization which has been adjudicated subversive under section eighteen of chapter two hundred and sixty-four, nor shall it include the Communist Party."[Note 3] We have observed that G. L. c. 53, Section 8, requires that a candidate (such as the plaintiff here) who "is nominated otherwise than by a political party" shall not use the name of a political party in his designation. The same statute formerly provided that a candidate should designate his party "or political principle" in his papers, but the words "or political principle" were deleted by St. 1957, c. 14. Nevertheless, the nomination papers furnished to the plaintiff provided space for a statement of his party or political principle, and this in turn presumably helped to create the controversy now before us.
Edward Teixeira, CPUSA activist, dies at 72
September 17, 2004 8:28 AM CDT (People's World)


​Edward Silva Teixeira, a longtime activist and leader of the Communist Party USA in New England, died in Boston on Aug. 24. He was 72.
Born to Joseph Teixeira and Dorothy Silva Salley on Feb. 28, 1932, Teixeira grew up in New Bedford, Mass. At the age of 16 he left school to work at Aervox, a manufacturer of electrical capacitors. He was fired from Aervox after he became involved in organizing a union there. He then went to work for the United Electrical Workers Union where he continued his involvement in union organizing. Blacklisted from conventional jobs because of left-wing and union activities, he left New Bedford and moved to Boston.
Arriving in Boston in the 1950s, Teixeira quickly became involved in many community struggles. Early on, he was involved in the struggle to obtain African American political representation. He was a key worker in the campaigns to elect Mel King to the Boston School Committee and John O'Bryant to the state Legislature. Although those initial campaigns were unsuccessful, later King was elected as a state representative and O'Bryant was elected to the Boston School Committee. Both served in those capacities for several years.
Teixeira was also involved in the struggles to desegregate Boston's schools, and was involved in organizing Freedom Schools in Boston in 1964 and in Operation Exodus, a voluntary desegregation project, in 1965. Teixeira was also involved in working to maintain and increase affordable housing in the city of Boston. He was a founding member of the Frankie O'Day cooperative in Boston's South End.
Teixeira joined the Communist Party at the age of 18. He was an active and leading member of the party and served as chair of the New England party in the 1960s and 1970s. He managed the Frederick Douglas bookstore, the first bookstore in Boston that specialized in books in African American history and culture. The bookstore also specialized in Marxist studies.
With the upsurge in the civil rights movement, Teixeira became instrumental in setting up bibliographies and providing books on African American studies for many institutions in the state, including the New Bedford Public Library and Harvard School of Public Health. In 1972 he ran for the state Legislature from Dorchester's Ward 14 and challenged the state's law prohibiting Communists from running for political office.
In his later years, due to illness, Teixeira decreased his community and political activities. However, he never abandoned them. From the late 1990s to his recent hospitalization he was an active member of the Boston chapter of Massachusetts Senior Action Council and worked on issues of affordable housing and health care.
Teixeira is survived by Tillyruth Teixeira, his wife of 51 years; his children Juliet, Victor and Robert Teixeira; his siblings Ralph Teixeira, Julia Taylor, Neil, Don, James Jr., Carol and Vicki Salley; 8 grandchildren and many loving nieces and nephews.
Teixeira had a love of jazz, opera and classical music and wished to see more young people studying music. The family is requesting that in lieu of flowers contributions be made to New England Conservatory Scholarship Fund, 290 Huntington Avenue, Boston, MA 02115 or to the People's Weekly World, 235 West 23rd Street, New York, NY 10011.
The family is a planning a memorial service for later this year.

Lifelong Communist was proud of his ties to Whaling City
AARON NICODEMUS, Standard-Times

Edward S. Teixeira, a New Bedford native who was blacklisted in the 1950s and 1960s for his "un-American activities," and later ran for state representative in Boston as a Communist, has died. He was 72.
A lifelong member of the Communist Party who was once chief organizer for the party's New England region, Mr. Teixeira also managed the Frederick Douglass bookstore in Boston for nearly 10 years, and successfully fought a state law that barred Communists from running for state office.
Being named a Communist by a federal Subversive Activities Control Board in 1964 cost him his job and his Social Security benefits. A few years later, his bookstore was bombed for selling Marxist literature.
Mr. Teixeira, a native of Cape Verde, grew up in New Bedford's South End. He left for Boston as a youth, but his family said he often returned to New Bedford and was proud of his place of birth.
"He loved New Bedford, he was so proud of his Cape Verdean heritage," said his widow, Tillyruth Teixeira. "He had very vivid memories of his great-grandfather, who was a whaler in New Bedford, who had lost two of his fingers to a harpoon." She said he regularly returned to the city from his adopted hometown of Boston for family reunions and Portuguese festivals.
His daughter, Juliet Teixeira, said her father never let the controversy surrounding his political views dissuade him from being politically active.
"It took a lot of courage for him to stand up for his convictions, even if they clashed with what other people believed," she said. "He taught his children that if you see something wrong, speak up. He also taught us that you won't always be popular when you do."
Mr. Teixeira left for Boston as a youth, after he was fired at his job at Aerovox Inc. because he attempted to organize a union among workers, his widow said.
But before he left, he signed up with the Communist Party in New Bedford, according to Mrs. Teixeira. It would be a defining decision in his life.
After arriving in Boston, Mr. Teixeira was involved in many community struggles, including school desegregation and political campaigns for such black politicians as Mel King and John O'Bryant. He was active in working to increase and maintain affordable housing in Boston.
But it was his lifelong membership in the U.S Communist Party that would earn him notoriety. In the mid-1950s, Mr. and Mrs. Teixeira were called before the state un-American Activities Committee because they were Communists. They were young at the time, and the charges were dismissed.
In 1964, though, under the federal McCarron Act, Mr. Teixeira was forced to register as member of the Communist Party.
As a result of the extensive news coverage of the case, Mr. Teixeira lost his job with a now-defunct manufacturer of electric motors. The Social Security Administration also refused to offer him any benefits, and Mrs. Teixeira was forced to turn her part-time job into a full-time one.
Mr. Teixeira became a full-time activist with the Communist Party, and was the chief organizer for the New England district, which included all six New England states except Connecticut.
In 1967, Mr. Teixeira opened up the Frederick Douglass bookstore on Massachusetts Avenue in Boston. It specialized in African-American history and culture, as well as Marxist titles. The store, which became a hangout for African-American intellectuals and Communist activists, was bombed. The store was not heavily damaged, but Mr. Teixeira decided to move it to Dudley Station in Boston's Roxbury neighborhood. His store would become instrumental in providing information for biographies and finding books on African-American studies for the New Bedford Public Library and the Harvard University School of Public Health.
When he attempted to run for state representative in 1972, Mr. Teixeira first had to confront a 1951 state law that barred Communists from seeking state office. The state high court ruled that Mr. Teixeira's avowed communism was a declaration of political philosophy, not party status. He was allowed to run, and on the ballot, he was listed as Edward Teixeira, Communist.
Although health problems slowed him down in his later years, Mr. Teixeira continued to be an active member of the Mass. Senior Action Council and advocated on issues dealing with affordable housing and health care.
"People had a lot of respect for him," said his daughter, Juliet.
His wife, Tillyruth, said her husband never wavered in his convictions. "He would say, 'This is what I want to do. I'm going to fight the good fight,'" she said.
---
MARIA ARMANDA GONÇALVES TELES
(1932 – Porto, 4/6/2009)

Activista do MUDJ desde o final da década de quarenta, e, mais tarde, nos anos cinquenta, membro do PCP, conheceu na acção política aquele que viria a ser seu marido Hernâni Silva. Este foi fundador do MUDJ e um dos mais importantes quadros do PCP no Norte do país, primeiro na actividade clandestina e depois na "legalidade". A vida do casal foi assim marcada pelas vicissitudes geradas pela repressão e pelas sucessivas prisões de Hernâni Silva em 1949. 1953 e 1955, e pela passagem por várias cadeias no Porto, no Aljube, em Caxias e em Peniche. Depois do 25 de Abril fez parte da comissão de gestão do Hospital de S. António no Porto, onde trabalhava como especialista de radiologia. No âmbito da sua profissão participou na fundação em 1975 do Sindicato dos Técnicos Paramédicos do Norte / Centro, que mais tarde veio a ser designado Sindicato Português das Ciências e Tecnologias da Saúde. Depois de enviuvar. em 1999, manteve a sua actividade na URAP do Porto, que veio a prestar-lhe uma homenagem quando da sua morte.


FONTES:
Avante!, 18 de Junho de 2009.


MARIA ARMANDA GONÇALVES TELES [I][1931-2009]Filha de Américo Simões Teles [1893-1989], funcionário dos correios e fundador do Museu Marítimo e Regional de Ílhavo em 8 de Agosto de 1937, e de Leontina Berta Pontes Gonçalves [f. 1979], também funcionária dos correios.

Maria Armanda Gonçalves Teles nasceu em 25 de Novembro de 1931 na Senhora da Hora, Matosinhos, mas foi registada em Campanhã, Porto, cidade onde viveu, exerceu a actividade profissional, desenvolveu a militância política e faleceu em 4 de Junho de 2009, com 77 anos de idade.

Casou, a 8 de Março de 1952, com Hernâni Alfredo Ramalho e Silva [10/01/1927-1999] que conhecera no MUD Juvenil.

Iniciou a militância antifascista muito nova, ainda na década de 40: em 1947, com 16 anos, incorporou-se no funeral de Abel Salazar; dois anos depois, em 1949, participou na campanha eleitoral do general Norton de Matos, nomeadamente no comício na Fonte da Moura, em Aldoar; pertenceu ao MUD Juvenil; integrou com a irmã, Maria Ondina Gonçalves Teles, a Delegação do Porto da Associação Feminina Portuguesa para a Paz, onde era a sócia n.º 355, com residência na Rua Formosa, 165, 3º, tendo-se envolvido, em 1950, nas conferências para a Paz de Teixeira de Pascoaes, no âmbito das comemorações do XV aniversário da AFPP no Porto; em 1951, esteve no comício de apoio à candidatura presidencial de Ruy Luís Gomes; interveio na campanha de Humberto Delgado, em 1958; associou-se, em 1969, à homenagem prestada a Mário Sacramento; participou no III Congresso da Oposição Democrática, realizado em Aveiro; colaborou, em 1973, na homenagem ao Dr. Arnaldo Mesquita, advogado e defensor dos presos políticos e, quatro dias antes do 25 de Abril de 1974, no jantar de homenagem a Óscar Lopes.

Apoiou as sucessivas comemorações do 1º de Maio, 5 de Outubro e 31 de Janeiro e militou no Partido Comunista, tal como o marido, várias vezes preso (1950, 1953 e 1955) e torturado.

O marido também foi ativista da AFPP, sendo o sócio (auxiliar) nº 248.

No âmbito da militância comunista, fez entrega de jornais e de outra propaganda, acompanhou o marido em muitas das suas atividades clandestinas e contribuiu para o disfarce dos encontros simulando piqueniques ou convívios entre amigos e filhos, nomeadamente em praias e pinhais.

Em 1950, ainda menor e quando da primeira prisão de Hernâni Silva, foi sujeita a interrogatórios intimidatórios na Subdirectoria do Porto, na Rua do Heroísmo, acusada de distribuir propaganda subversiva.

Durante as prisões de Hernâni Silva, Maria Armanda esteve sempre presente e apoiou-o em tudo que lhe era possível: visitas, correspondência, encomendas, transmissão de mensagens e denunciando os maus-tratos na prisão, não havendo, durante os cinco anos de reclusão, "um dia em que não se correspondesse com o marido, mesmo que as cartas fossem censuradas ou não chegassem ao destinatário".

Nunca deixou de ser vigiada, seguida e intimidada pela PIDE, sofrendo a sua habitação várias visitas repentinas da polícia política e, "posteriormente, numa fase de actividade política mais discreta, Hernâni, com a colaboração de Maria Armanda, cumpriu tarefas de apoio, ligação e alojamento a funcionários clandestinos do seu partido".

Entretanto, Maria Armanda Gonçalves Teles concluiu os cursos de línguas dos Institutos de francês, inglês e italiano, frequentou, em 1954, os cursos de Radioterapia e de Técnica de Radiologia, que fez em simultâneo no Hospital Geral de Santo António, no Porto e, em 1956, concorreu a uma vaga e ficou colocada, primeiro no serviço de Radioterapia e, mais tarde, no serviço de Radiologia, tendo integrado a sua gestão a seguir ao 25 de Abril de 1974.

Após esta data, manteve a mesma intervenção política e cívica: integrou o Sector Intelectual do Partido Comunista; fez parte do Movimento Democrático de Mulheres; integrou o núcleo do Porto da União dos Resistentes Antifascistas Portugueses (URAP); interveio na comissão promotora da homenagem a Irene Castro em 11 de Outubro de 1992, assim como na comissão que promoveu a 8 de Março, durante dois anos, a homenagem de saudade Irene Castro, Amélia Cal Brandão eHerculana de Carvalho, todas sócias da AFPP da Delegação do Porto.

Ajudou a criar e organizar com Maria Alcina Gomes, casada com o advogado Arnaldo Mesquita, companheiro de prisão do marido, o Sindicato dos Técnicos Paramédicos que abrangia todos os técnicos de Saúde, tendo sido a sócia n.º 5, delegada sindical e pertencido à Direção e Conselho Fiscal.

O marido faleceu em 1999 e as duas irmãs, Armanda e Ondina Gonçalves Teles, faleceram ambas em 2009. Prima de Maria Berta Gomes, com quem participou em várias iniciativas do MUD Juvenil e que casaria com Júlio Pomar. O casal teve quatro filhos [Sílvia, Paulo, Sónia e Cláudia], tendo a primeira morrido com um ano de idade.

A filha Sónia escreveu detalhada entrada biográfica da mãe paraFeminae. Dicionário Contemporâneo [Lisboa, CIG, 2013].

[João Esteves]
---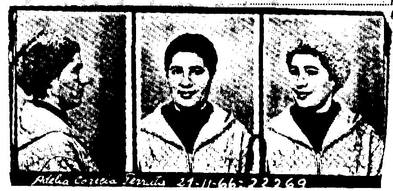 ADÉLIA CORREIA TERRUTA

​

Ex-operária corticeira, nasceu em Grândola, em 1939. Foi, pela primeira vez presa em Março de 1956, juntamente com Maria Augusta Brito Carrusca, na Baixa da Banheira, tinham as duas 17 anos e eram ambas corticeiras, por terem recolhido assinaturas para aumento e garantia de seis horas de trabalho. Adélia Terruta foi solta em 15 de Maio do ano seguinte. Voltou a ser detida, em 27 de Novembro de 1958, acusada deer funcionária do PCP, desde 1957, a viver na clandestinidade em companhia do membro do CC, Américo Gonçalves de Sousa, «O Russo» e «Abel». Em 9 de Dezembro de 1958, Adélia baixou, sob prisão ao Hospital de Santa Maria, para ter uma criança e, depois, ao ser de novo internada, no ano seguinte, evadiu-se, em 11 de Novembro, do Hospital de Santa Maria. Em 1961, foi condenada à revelia a dois anos e meio de prisão maior e medidas de segurança. Recapturada em 8 de Outubro de 1965, quando vivia na clandestinidade com Avelino Saraiva, «O Lino», foi remetida a tribunal mas libertada em Novembro do ano seguinte. Após sair da cadeia, foi referenciada pela PIDE, a viver na Baixa da Banheira, em 1968. Em 1970, Adélia Terruta emigrou para os EUA, onde fixou residência, casou com um norte-americano e teve um filho.

(Irene Terruta)


---
---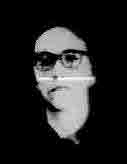 FERNANDA PAIVA TOMÁS
Nasceu em Mortágua, em 1928, e estudou na Faculdade de Letras de Lisboa. Foi presa, pela primeira vez, em 1950, quando ia depositar flores no monumento aos mortos da Grande Guerra, numa manifestação pela paz, em Lisboa. Aderiu ao PCP, ingressando na clandestinidade, aos 23 anos, em 29 de Julho de 1952. Residia num local que se recusou identificar, quando foi presa, em 6 de Fevereiro de 1961. Foi «torturada física e moralmente», tendo estado, na PIDE, 174 horas sem dormir, das quais 80 horas seguidas e, depois, 94 também seguidas, após um ou dois dias de intervalo, a que se seguiram 12 dias de completo isolamento. Através de um relatório do GT, assinado por Fernando Gouveia, Fernanda Tomás fez parte do «pessoal técnico» da preparação do V. Congresso do PCP (8-15/9/57). Usando os pseudónimos de «Ana» e «Marques», actuava como membro da direcção central da organização regional de Lisboa, controlando o sector oriental de da capital, e tinha sido cooptada para membro suplente do CC, em 1960. Até final de 1958, tinha controlado o sector intelectual do Porto, com o pseudónimo de «Maria», e colaborado na imprensa clandestina, nomeadamente no
Militante
. Vivia então com o seu companheiro, Joaquim Augusto da Cruz Carreira, do qual tinha um filho e que entrara na ilegalidade em 1951, sendo preso em 1958 e condenado, no ano seguinte, a quatro anos de prisão maior. Fernanda Paiva Tomás foi condenada, em 28 de Novembro de 1961, a oito anos de prisão, 15 anos de suspensão dos direitos políticos e medidas de segurança. Maria Fernanda da Paiva Tomás, alcunhada pela PIDE de «A Passionaria», detida aos 32 anos, foi a presa política, membro do PCP, que mais tempo ficou presa. Em 6 de Fevereiro de 1969, após cumprir a sua longa pena, iniciou o cumprimento de medidas de segurança, só sendo restituída à liberdade condicional, em 19 de Novembro de 1970. Foi então residir em Mortágua e, em 1972, em Lisboa
Marcello Caetano e a libertação de Fernanda Paiva Tomás em 1970
​
---
---

FLAUSINO TORRES


Paulo Torres Bento, Flausino Torres (1906-1974). Documentos e Fragmentos Biográficos de um Intelectual Antifascista, Porto, Afrontamento, 2006.

Flausino Torres, Diário da Batalha de Praga. Socialismo e Humanismo, Porto, Edições Afrontamento, 2008.


---